Wholesale Unstuffed Bear and Animal Kits
Free - Colored Heart Inserts & Printable Birth Certificates With Every Order!
Shop Kits Now
As Loved BY
Children
Adults
Employees
Animal Lovers
Sororities
Collectors
Fundraisers
Charities
Schools
Popular
Products
Our Discount
To You:
We sell wholesale to everyone as priced on the site. All Animals Retail for $20 - $25. With the help of Bday Bears, you can make your own bears & animals! Our products are unstuffed teddy bears & unstuffed animal kits, which include:
16 inch plush unstuffed bear or animal skin
stuffing fluff
animal t-shirt
heart insert
gift box, backpack or tote bag.
Bday Bears wholesale unstuffed bears are wholesale everyday. For Wholesale buying, Fundraising, Charity Bear Events, and Birthday Party Orders, choose from our complete kits or purchase unstuffed bears, animals and supplies a la carte to create the perfect animal stuffing event.
We just received our order and I wanted to tell you how HAPPY we are with the quality of the critters!!! Now we wish we ordered even more :) Hoping to make this an annual event. Thanks so much!!
Oaktree Academy
Omgggg!!! That is the coolest craft we have EVER had!! So fun and sweet and adorable. Thank you so much. I can wait to see their faces. They are at Art now. ❤️
Third Grade Teacher
Thank you SO much for the bears--the kids were over the moon excited about them!!
Third Grade Teacher
Who Needs
Bday Bears?
Companies,Charities, Universities & Greek Systems, Schools and other organizations and groups can all use BDay Bears. Here are some examples how BDay Bears is used.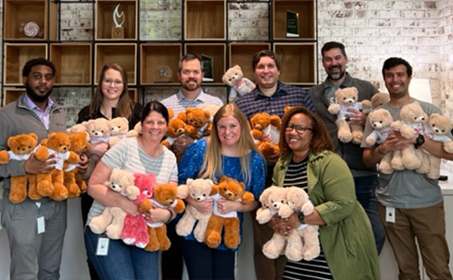 Team Building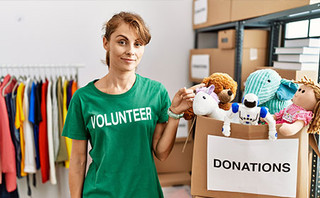 Fund Raising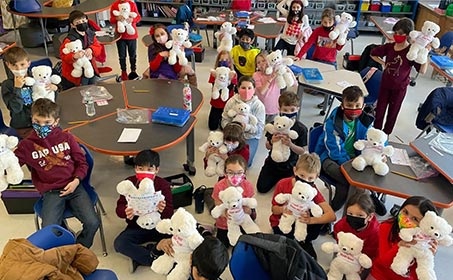 Student Activities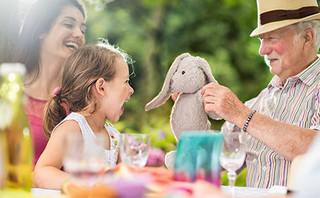 Parties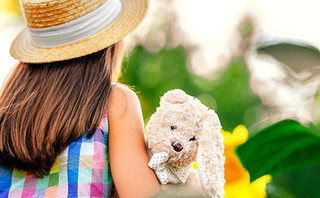 Camps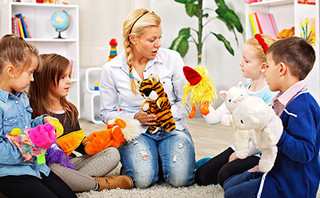 Mental Health Tool